To discuss any of these services listed below, you may contact me at 276-492-8314 or vfletcher56@gmail.com

---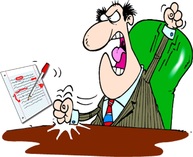 I do proofreading and editing for other authors. I also do formatting for Create Space publishing and computer generated cover designs. Prices vary. See my Facebook page for more on my publishing work at
www.facebook.com/HootBooks
---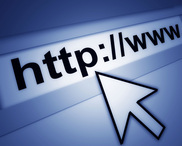 I will set up a website for you. I charge $50 for the initial set-up fee. You will also have a yearly hosting fee and domain registration fee. This varies in amount but is generally less than $50. Before the set-up, we would need to have a meeting (approximately two hours) so that I can get all the details needed to create your site. You can take a look at the following sites that I created. I use Bluehost as the hosting site.
goldenharvestcreations.com
Adda Leah Davis's website
lindasbooksandangels.com
Linda H. Hoagland's website
hazelflemingsbooks.com
Hazel Fleming's website
vickymccrackensbooks.com
Vicky McCracken's website
---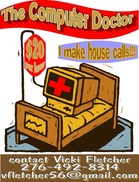 I am trained in computer programs, maintenance, troubleshooting, and installation. I charge $20 an hour. I will make house calls for desktop computers if you are not too far from Damascus, Virginia. If you have a laptop, we can discuss a meeting place convenient for both of us. If I need to keep it to work on it, I will call you within three days to set up a time for you to pick it up at the convenient meeting place from earlier.

---