Book Sales and Signings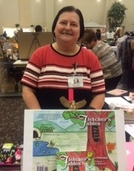 This is me at the Women's Expo at the Higher Ed Center in Abingdon on Saturday, October 18th. This was an excellent event and I encourage the other Jan-Carol Publishing authors to take part in it each year.

---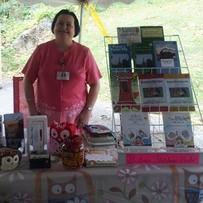 This is me at the Celebration of the Arts Festival sponsored by the Between Friends shop in Tazewell, Virginia on Friday, October 3rd. I would like to thank Linda Hoagland for letting me know about this event.

---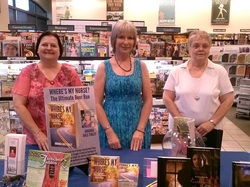 Jan-Carol Publishing has partnered with Barnes and Noble in Johnson City to let the JCP authors have a meet the author/book signing on the third Thursday of each month. I was with Amanda Finley and Linda Hudson Hoagland on June 19th from 3:30-5 pm. Thank you Janie Jessee and Barnes and Noble for allowing us to take part in this event.

---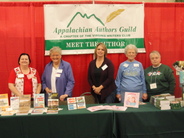 This is me along with other authors from AAG and Jan-Carol Publishing at the Mistletoe Market held at the Southwest Virginia Higher Education Center in Abingdon, Virginia. Pictured from left to right are: Victoria Fletcher, Doris Musick, Kristin Hale, Addie Davis, and Linda Hoagland.

---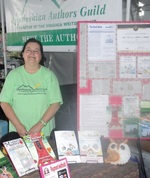 This is me at the Virginia Highlands Festival in Abingdon, Virginia. I was at the Appalachian Authors booth on this day. I was also at the festival in the Jan-Carol Publishing booth. This event is in August and is always lots of fun meeting people who come to check out books.

---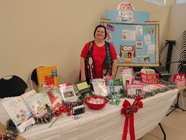 This is me at the Kingsport Civic Center during the Christmas Connection sponsored by Bubba's Book Swap in Kingsport, Tennessee.
The authors appreciate Billy Crawford, owner of Bubba's Book Swap, for arranging this event for local authors and craftsmen.

---